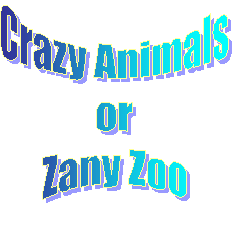 This set of interchangeable toys consists of eight different animas. Each animal consists of four parts - they have been constructed from four quarter parts. The unique feature of the set is that when the four parts are assembled the animal is build such that it can be split into two halves, a front and back. You can then interchange those two halves with the halves of another animal from the series. The eight different animals in this set are:
CAMEL, MONKEY, ELEPHANT, FISH, ROOSTER, BULL, GIRAFFE, and a PIG
Bellow you can see a mixed up set of them.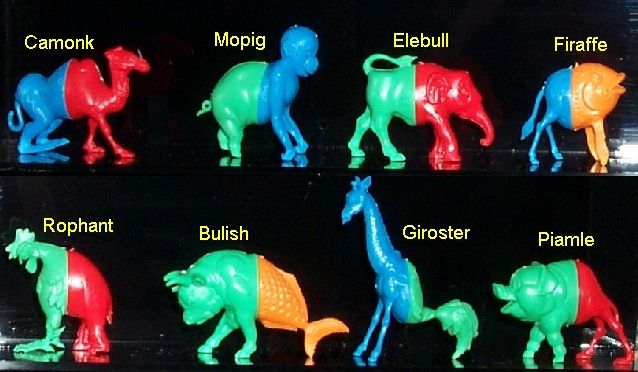 Click here to see a picture of a cereal box offer for Crazy Animals